Unlock a world of rewards with Magnolia's Visa® Platinum
Earn reward points with every purchase
Whether you're dreaming of exciting travel adventures, indulging in luxury treats, or looking to ease your finances, using your Visa® Platinum reward points is a smart way to enhance your life.
Cash, statement credits, & donations to charity
Merchandise, online purchases, in-store purchases, & gas discounts
Home appliances & electronics
Airlines, hotels, & rental cars
Cruises & vacation activities
To discover your Visa® Platinum Reward Points, follow these 3 easy steps:
Login to your MagFed online or mobile banking platform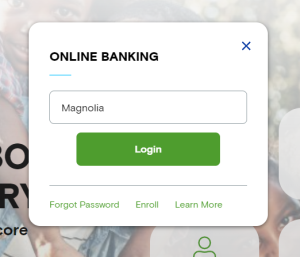 Select "Card Rewards" on the navigation menu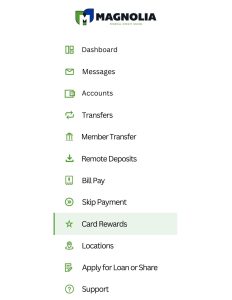 You'll be redirected to the dashboard of your Magnolia Visa® Platinum Rewards account where you'll find your points available for redemption. To redeem your points, simply click on "Redeem Now" where you can explore a wide array of rewards!